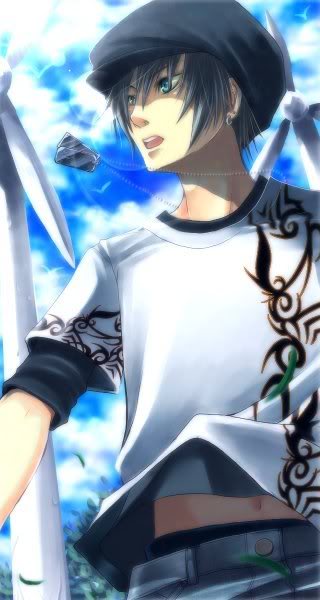 ≈Ryder S. Fujiyoshi≈
_╬_First Name:
Ryder
_╬_Middle Name:
Samuel
_╬_Last Name:
Fujiyoshi
_╬_Gender:
Male
_╬_Age:
16
_╬_Academy:
Nari
_╬_Student or Teacher?:
Student, Nari Academy
_╬_Year:
1
_░_Looks:
Ryder has a
_░_Personality:
He has a bit of an attitude. But he is really sweet inside. He also likes to be right. And he is smart but doesn't want to show it because he is afraid of being rejected.
_¥_Family:
His father was a video game designer. And his mother was a lawyer. Most of the family members were well known.
_¥_Background:
His family was famous. Everyone knew about the Fujiyoshi family. They were mostly a video game family. They founded the Fujiyoshi video game company. Every game came from here. He had all the friends he wanted because of this. But because of this he got really bored. So he made up his mind of being something different. This was only attempted once before. His grandfather. He had tried to be a neurosurgeon but decided to go work for the company instead. He noticed that it took a while. He later told Ryder that he was very foolish and to make the same mistake he made. He could not let his grandfather down. Ryder was very interested in science. But he was also interested in becoming a professional football player. He worked on that dream after school. But in class he would learn to become a Leonardo Da Vinci apprentice. He wanted to walk in his footprints. He told his father about this and fully supported him. His mother too. As a present to Ryder for having this courage his father promised him that everyday he would send him new video games and video game systems. Ryder was not surprised. He accepted the recommendation not being rude.